Workshops and performances available:
Mother Nature Musical Performances
Literacy Links for Libraries (and other venues)
Creative Movement For The Kinesthetic Learner
Lindsay Adler: In Concert (children's musical performances)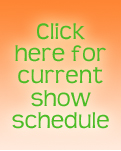 "There is no one else like her...songs about chickens, her pet dog and other topics entwined with classical, blues, and ragtime guitar make Lindsay the gifted performer she is...a wonderful musician..."
~Bill Harley, Musician/Songwriter
"You were WONDERFUL and the crowds just adored you! I hope we will be able to call upon you for future events."
~Karen Skolovino, Public Relations
"The woman who does amazing things with a nylon-string guitar, an extremely flexible voice and off beat sense of humor."
~Minstrel Show Newsletter
"....a real talent in our midst."
~Yvonne Shilling, Ethnomusicologist